Where Precision Matters
Higher quality molded parts mean better performance for your Medical, Aerospace, Industrial, or Optics program. Through a scientific molding approach and careful attention to detail, Empire Precision Plastics is able to meet your toughest design challenges. In-house prototyping and advanced tooling, molding, and assembly technology enables us to deliver better-performing plastic parts.
Our experience with the exacting standards of medical device fabrication gives us the discipline and knowledge to approach other markets with the same level of excellence. You can count on us for projects that challenge the science of molding and mold preparation, and for applications that call for accurate moldflow analysis and cutting-edge molding techniques.
Empire Precision is especially qualified to assist with your projects involving:
Scientific molding
Moldflow analysis and troubleshooting
Rapid prototype applications
Product and tooling design and development
Full service tool shop
MuCell microcellular molding
Cleanroom assembly
How can we help you? Contact us to discuss your needs.
Capabilities Spotlight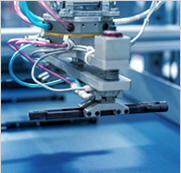 Precision Molding
Empire Precision Plastics specializes in
precision molding
of close-tolerance parts using a broad selection of engineering resins. We make your program shine by integrating this core competency with our other specialized services.
Optics
Empire Precision is one of the only injection molders with
full in-house optics
capabilities, offering polymer optics molding, coating, and diamond turning capabilities for our customers.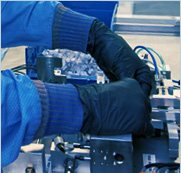 Assembly
From simple
assembly
of mating components to turn-key assembly of a finished product, Empire Precision provides a wide variety of value-added services that will save you time and money.